Woman, behind her smile is a lot. Thoughts upon thoughts, imaginations, worries, ups and down, back and front, intimidations, disappointments, embarrassments, joy, happiness etc.
At times, she is distressed, in a state of dilemma, doesn't know what to do, she feels she is a disappointment, feels the world is against her, she has no one to run to, no one to talk to. In short, she cant explain how she feels, the load on her is so much her capacity, it is more than her power.
As a Teenager, trying to blend in the social group, she asks her self;
Must she be in a relationship?
Is that the goal?
Is that her concern now?
She knows deep within her is a lot better than relationships.
But when asked about her opinion of being in a relationship;
Out of her replies, you would notice;
She wants to be loved.
She wants to feel important.
And this is because she has been Emotionally Abused by her first lovers "Family".
Family isn't just your parents and siblings, your relatives and friends are family too.
Growing up, Emotional Abuse is either she is lucky not be Molested by dad, uncles and aunts or whosoever. Or she's been accused, threatened on her relationship with the male sex all in the name of protection. Or she isn't given her needs while her friends and peer group are trending. Or She is been looked down on because of her Education Background.
She wishes an angel would just come by whisper,
YOU ARE OKAY THE WAY YOU ARE.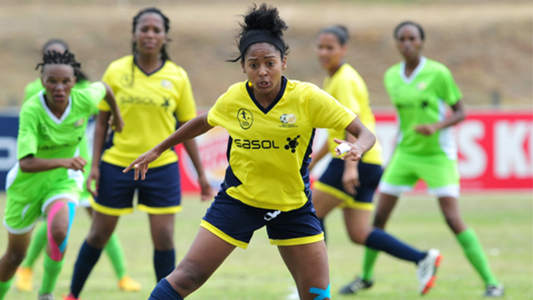 As an Adult she knows where she is going to, she has goals planned, because she never forgets where she, her source of her whole being, the reasons why she's alive till the very moment, but she doesn't have a direction, who knows if what she wants isn't what people most especially her parents want.
Oh God, she wishes she can have a one on one talk with Him, she's tired of crying because she believes it solves nothing. But as they say;
DONT EVER GIVE UP.
She keeps striving.
There is what Yoruba's call Oloju Kokoro (Big Eye). She neither wants to belong to that caliber nor be a window shopper. So she manages what she has ATM and works harder. As an adult her throw back question comes in, but This Time its called LOVE. Every ladies dream is having a Prince charming, whom would neither cheat on her, nor hurt her, who would always tell her those sweet words she has been longing for, take her places, buy her stuffs, make her feel special, like SHE IS THE ONLY WOMAN IN THE WORLD. The truth is that the Hommie doesn't exist, so she has to pray for the right one.
To proof she doesn't have a problem, nature has made her due.
(within the range of 20-29 years ladies have this attention for marriage),
so she's admired by different category male sex, some want her body, they believe in
KUDI FOR THE BOOTY / MONEY FOR HAND YANSH FOR GROUND.
Some her f.boys (f***k boys). Some Brethren in Church aren't even trust worthy. But she keeps hoping and believing he would surely come. Well, career wise she is pushing and aiming for the best. But needs to be the back bone of her dreamt successful man. Hmmm, Tough one but with her honesty and diligence to God he comes her way. Because every man needs a good woman.
Her heart beat, her all the sweet name you could think of. Jealousy, insecurity, ups and downs, and finally Marriage sets in, her family and their bills, funny, but he proofs to her.
HE IS MAN ENOUGH.
They start dropping albums (kids). She is now a mother of her number of kids, asides that, she is
Behind Every Successful Man Is A Woman
And her career is setting in place. With all her experiences, and struggles, she trains her kids in a loving and God fearing way.
She is just a Mother, or A Woman to her Successful Husband, She is a Friend, a Counselor, and a Spiritual Backup.
Happy International Women's Day!